Geologie is an American based men's skincare brand providing personalised, simple skincare for men.
Our Brief:
Get males talking about their skin and showcase the Geologie brand in its signature style: with no fads and no hype whilst demonstrating how skincare is unique from one person to the next, but Geologie is effective for all.
Results:
Geologie allows its customers to take a 30 second diagnostic quiz that identifies their skin type and supplies them with the perfect regimen. We were tasked to find creators to encourage new customers to take the diagnostic quiz and establish Geologie in the men's skincare industry.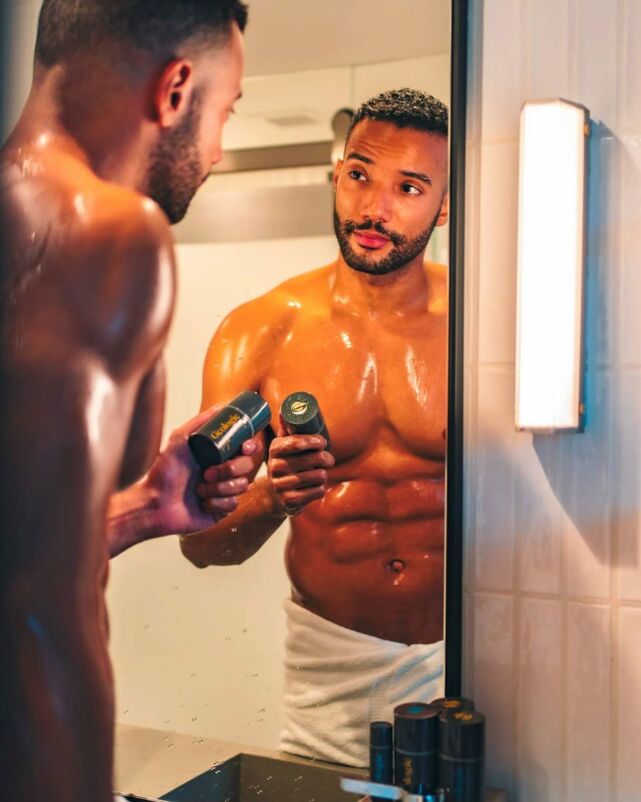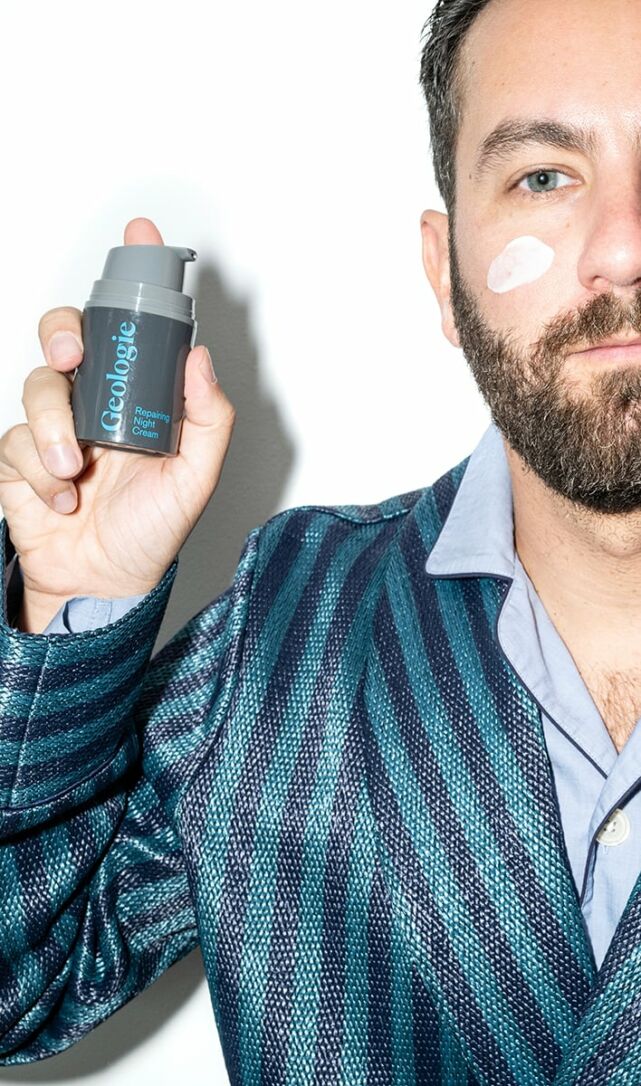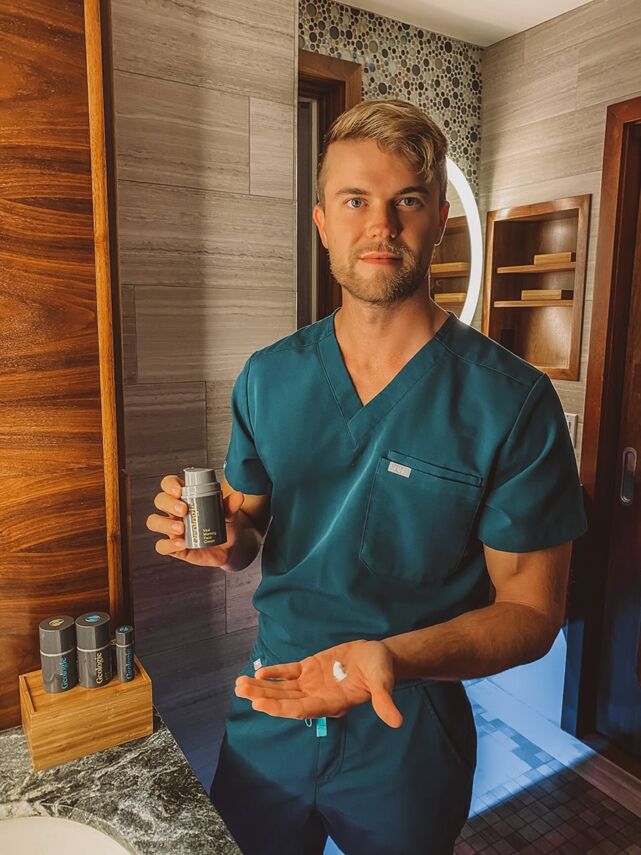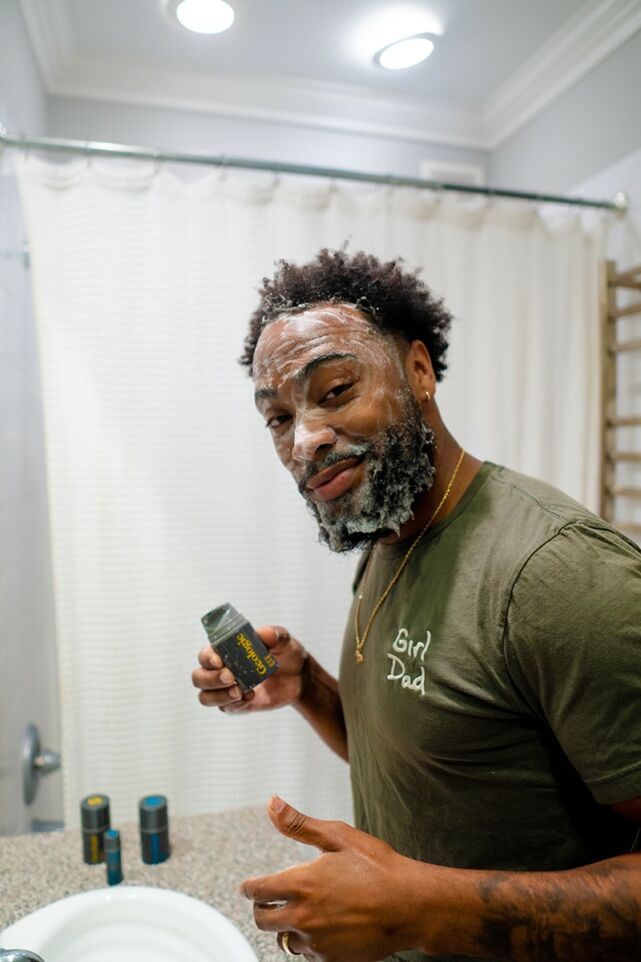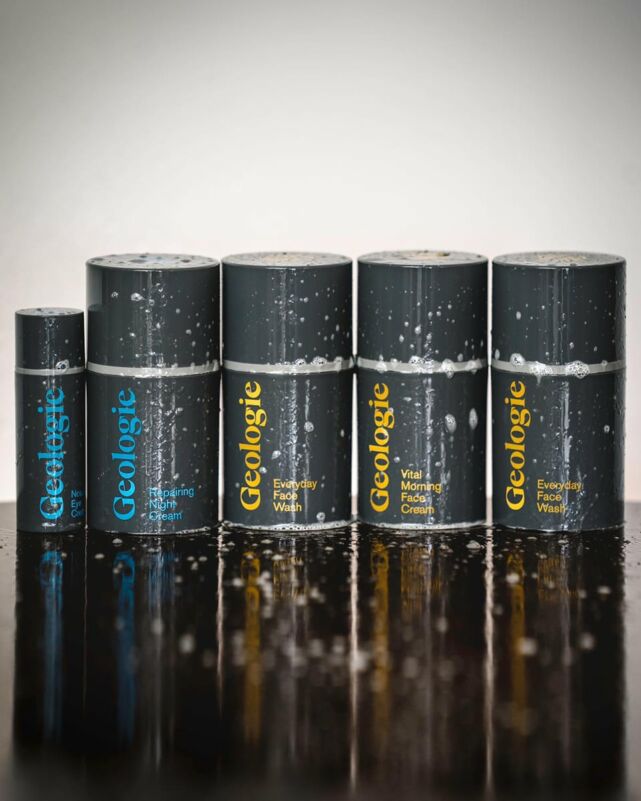 What we did:
We conducted market research to understand the motivating factors for males buying skincare products and found that the main incentive for consumers was a quick and easy process without the bullsh*t. The goal was to engage new audiences in the conversation around male skincare, so we put consumers first and segmented the audience based on their skincare needs. Combining our findings with Geologie's product offering, and also previous marketing campaigns in the skincare market, allowed us to identify key audiences based on age, gender and interests. After segmenting audiences, we identified influencer niches that would reach these individuals and effectively engage them in a conversation around male skincare.
How we did it:
As with anything that goes undiscussed, talking about skin care with peers can feel awkward for men. We wanted to provide men with the space and the tools to feel comfortable talking about investing in their own skincare routine. Our overarching message was that skincare is deeper than gender, background, and certainly the appearance of your epidermis. Skincare is universal. We were keen for influencers to tell their own personal skincare stories to educate and inspire our audience. We are passionate about showcasing diversity in all of our campaigns and we wanted to reflect that in our breadth of influencers, we partnered with a wide range of personalities, including former Sportsmen, Chefs, Beauty and Fashion industry experts, and Key Workers from the Military and Health sectors. We supported organic Influencer content with a paid social campaign, partnerships and utilising the Influencer's accounts to share the adverts to bespoke audiences.
"We have thoroughly enjoyed working with the Eaeo team on our Geologie partnership. Our clients think the products are terrific and the professionalism and terrific communication from the eaeo team has been top-notch."
Chantal Rotondo, Director of talent & partnerships at long haul management inc.
Discover how a virtual event could bring your audience together?